Collectors' Coins GB 2018 (1760-1970)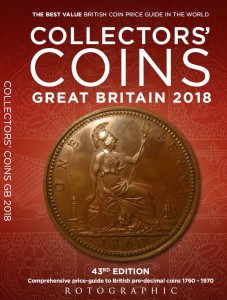 2018 Edition, published December 2017. Hundreds of price updates and many improved images.
ISBN (printed version): 978-0-948964-91-6. Retail price: Eight Guineas (decimal £8.40 / approx US$11.75).
eBook version: Retail price: £3.30 / approx US$6.00.
Publication date: 8th December 2017 (printed and eBook).
Purchase eBook:

Trouble finding a stockist: Call Rotographic direct on 020 308 69996
Containing enough general and specialised information to suit novice and experienced numismatists alike. Collectors' Coins Great Britain is published annually.
Some page spread illustrations: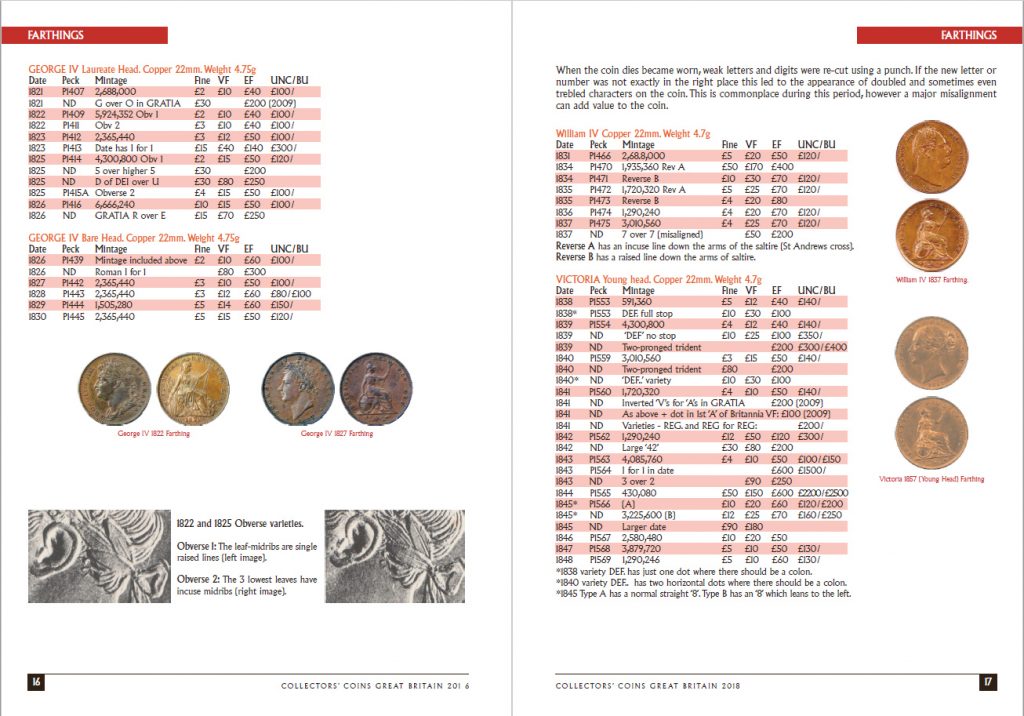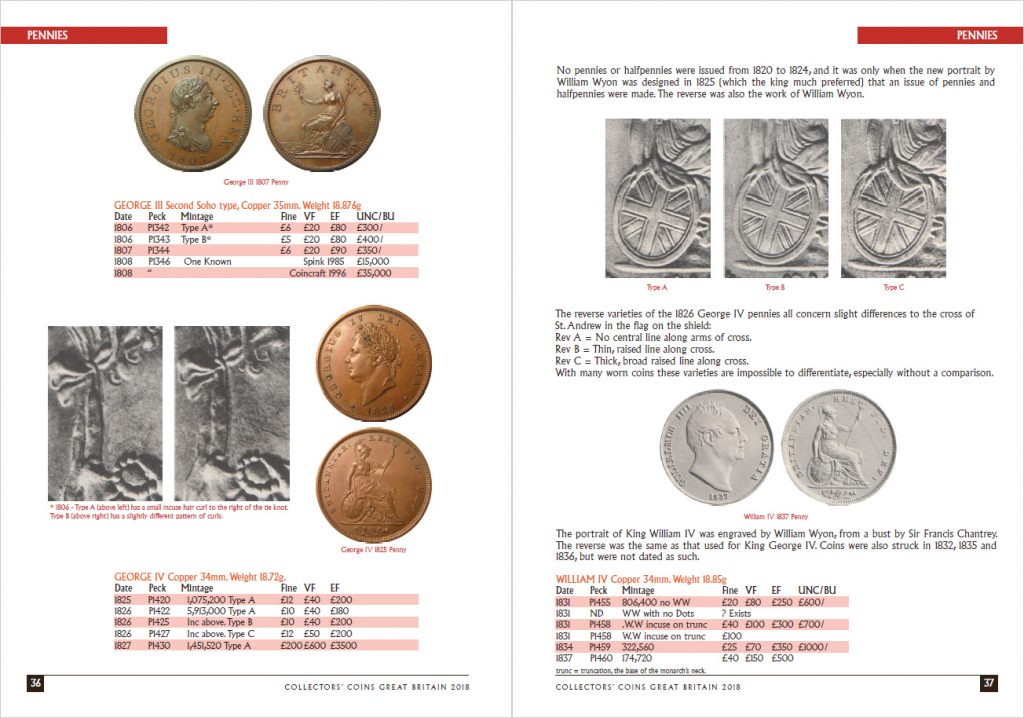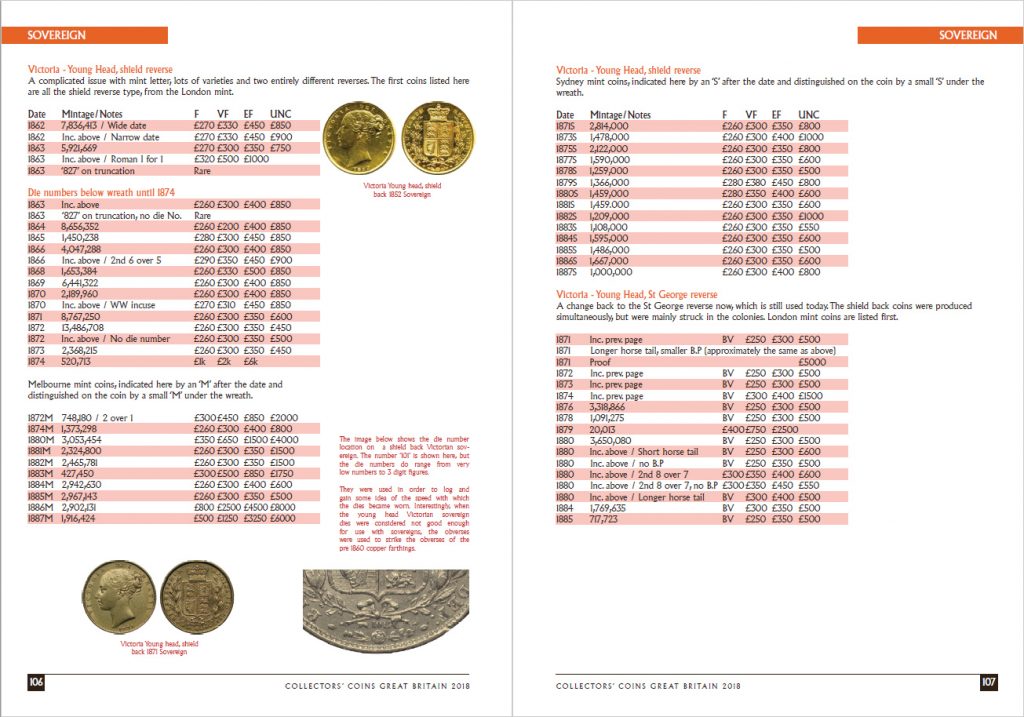 Review: As a collector of English Milled, I purchase your price guide yearly, and I must say it proves its weight in gold every time. (S Turner, Lincoln, UK).
Review: I can think of one or two hard-backed and rather pricey books on collecting modern coins that fail to provide their buyers with so much as half the useful knowledge served up in this slim A5 paper-back…Read rest of independent review (for a previous edition)
Review: Douglas says: "This is a very well presented little book which I find perfect for pricing my modest collection of GB coins".
Colour coded layout.
In colour*, with coverage of all coins 1760 to 1968!
Section on gold guinea and sovereign based denominations.
Checked and amended where necessary.
Summaries of each coin type, including the designer information and accurate weights and sizes.
Newly reported varieties have been listed.
The popular coin collectors handbook since 1972, and it still lists the most varieties and is still significantly better value than other UK coin books.
British coins are a fascinating field, each coin is a historical document, each type has a design depicting an element of British society or culture. The Royal family tree can be traced back on them, not only in words, but in pictures too. The fact these coins were spent by past generations and treated just like we treat modern coins, gives an insight into what people handled in days gone. Coins can teach many aspects about the past, they can also cultivate the imagination and who knows where that might lead.
Above: A 1790 gold Guinea, as shown on page 95.
See what coins sell for in up to 5 different states of preservation. With this book as your guide and the knowledge you will gain, you can value your existing collection (the assistance of The Standard Guide to Grading British coins is also recommended), or purchase new coins without potentially paying too much for them.
This colour* book lists all known major varieties for every coin type, as well as mintage numbers where recorded for each date. It really is the best value A5 (21 x 14.8cm) paperback book a coin collector could own. And also has a firm following with boot-salers, antique dealers, auctioneers, metal detectorists, historians, and anyone who is likely to encounter or be fascinated by the British pre-decimal coinage.
* Some of the images are black and white (greyscale) as they originate from older publications. Of all the images in the book, about 80% are in colour.