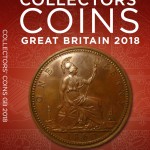 (UPDATED EDITION) Collectors' Coins GB 2018 (1760-1970) – coming in December 2017. See further information here.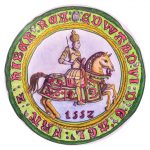 (NEW BOOK) The Coin Colouring Book – The world's first colouring book featuring images of coins, suitable for all ages. Ready as of October 2017. Further information here.
(UPDATED EDITION) Collectors' Banknotes – Still being worked on!
UPDATED EDITION – Roman Base Metal Coins – a Price Guide and Roman Silver Coins – A Price Guide – During 2017 updated (new price data) versions of both books will be published, the silver coins book will be available soon (sorry the price researcher is taking his time with this one!).
(NEW EDITION) Greek Coin Types and Their Identification:
Re-printed 15 years ago, but basically unchanged since the 1980 version. It is still probably the best book available on ancient Greek coin identification. Work is currently in progress on creating a new edition which will have weights in metric for the first time, as well as some updates and changes. The 350 page work with 2750 illustrations will also be available as an eBook and possibly as an interactive app. It's a massive task and is being worked on right now! Watch this space.
(NEW BOOK) On British Gold Sovereigns 1817 to date, Title TBC: CURRENTLY POSTPONED. An all new book by a respected gold coin specialist on British gold sovereigns, their varieties, rarity and values.